Great news!
As many of you know, Indy has been in Beta on mobile and the team is hard at work bringing all the features you need from desktop to your phone or tablet.
Well, we just hit a big milestone on this project: invoice creation on mobile!
First, add all your billing info like you would on desktop...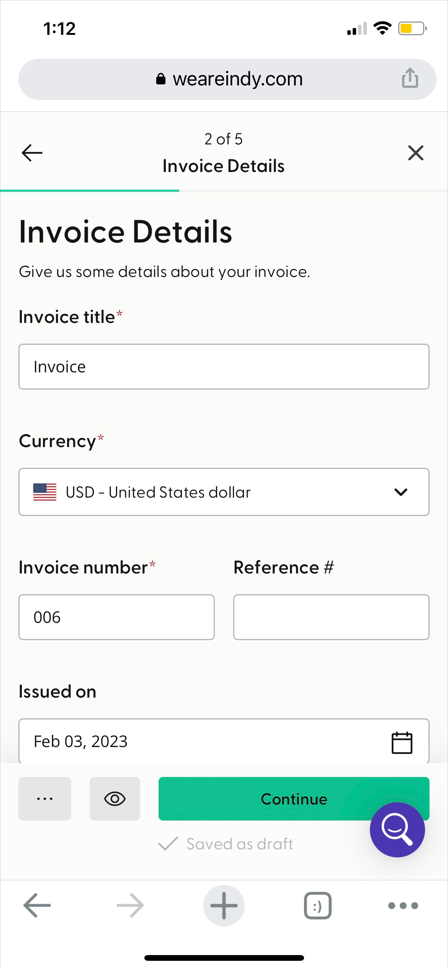 ...then preview the final invoice and download the PDF and send it to your client.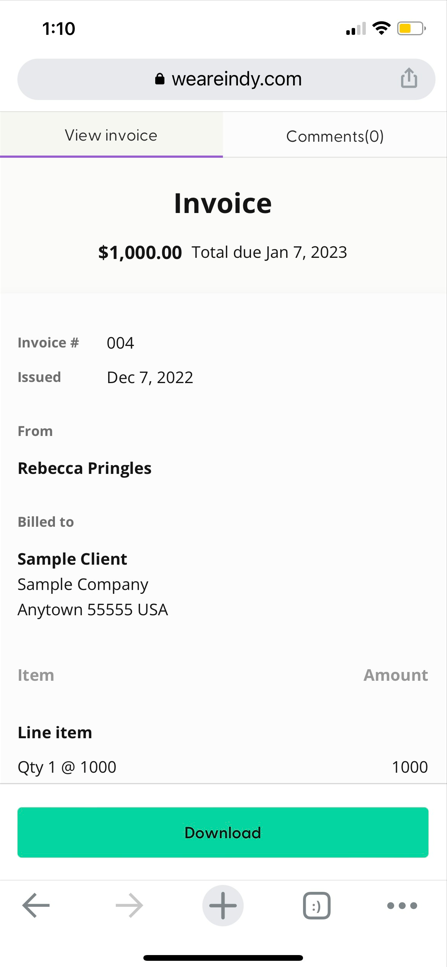 Indy Team 🎉