You now have more power than ever before to customize your project statuses and icons to fit your work style. Introducing:
Start dates can now be added to projects, helping you visualize your scope from beginning to end.
You can add your own statuses to projects and track progress your way!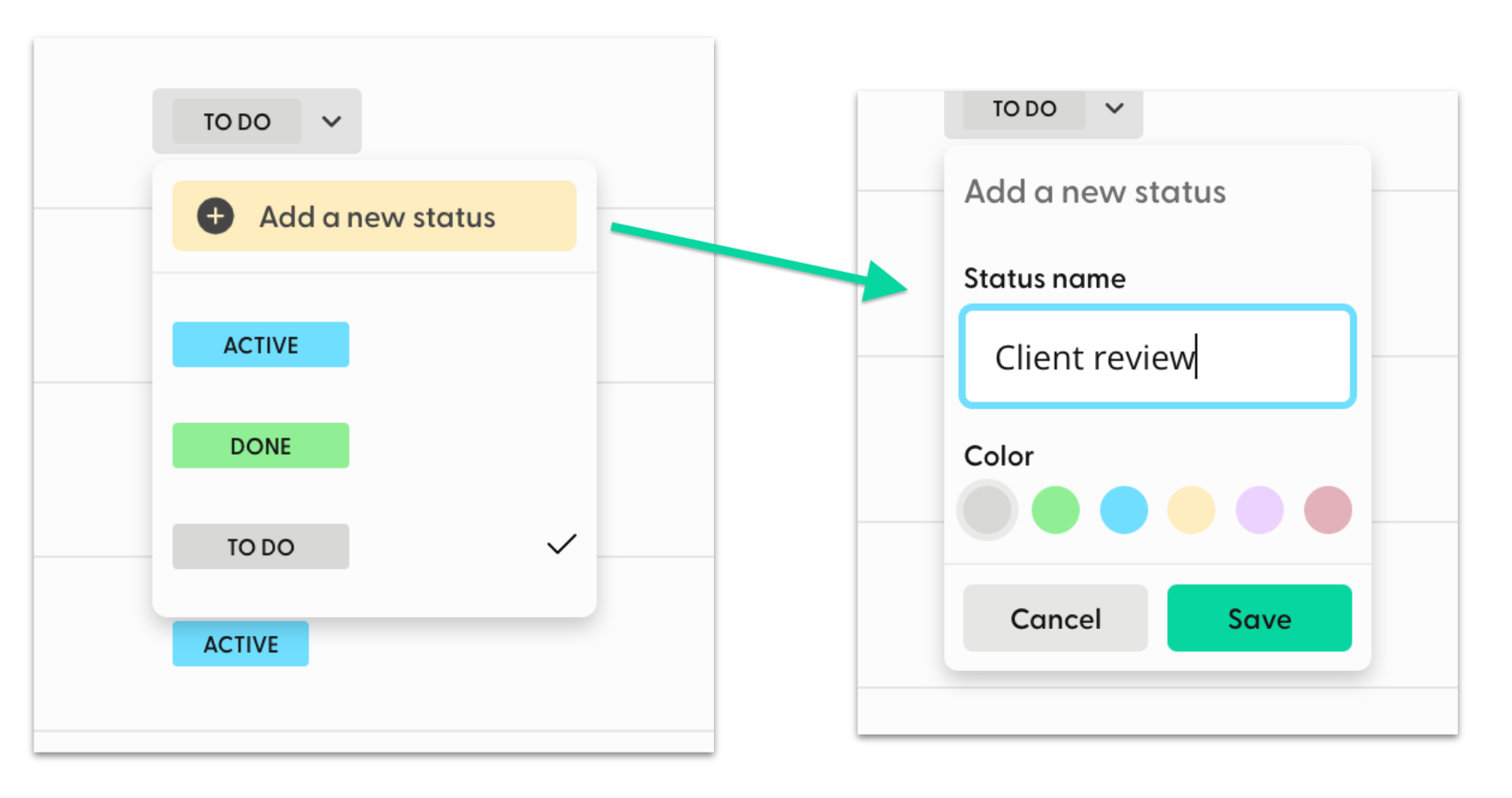 We've expanded the project icon library to give you more options. In addition to the original icon list, you can now upload your own icons or use emojis to help distinguish your projects.