We've done some reworking to the first step of contract creation. Previously, contract types and different vocational templates were all in the same dropdown list together, which made it difficult to understand the difference.
Now, you'll select your contract type first, then choose your other settings from there.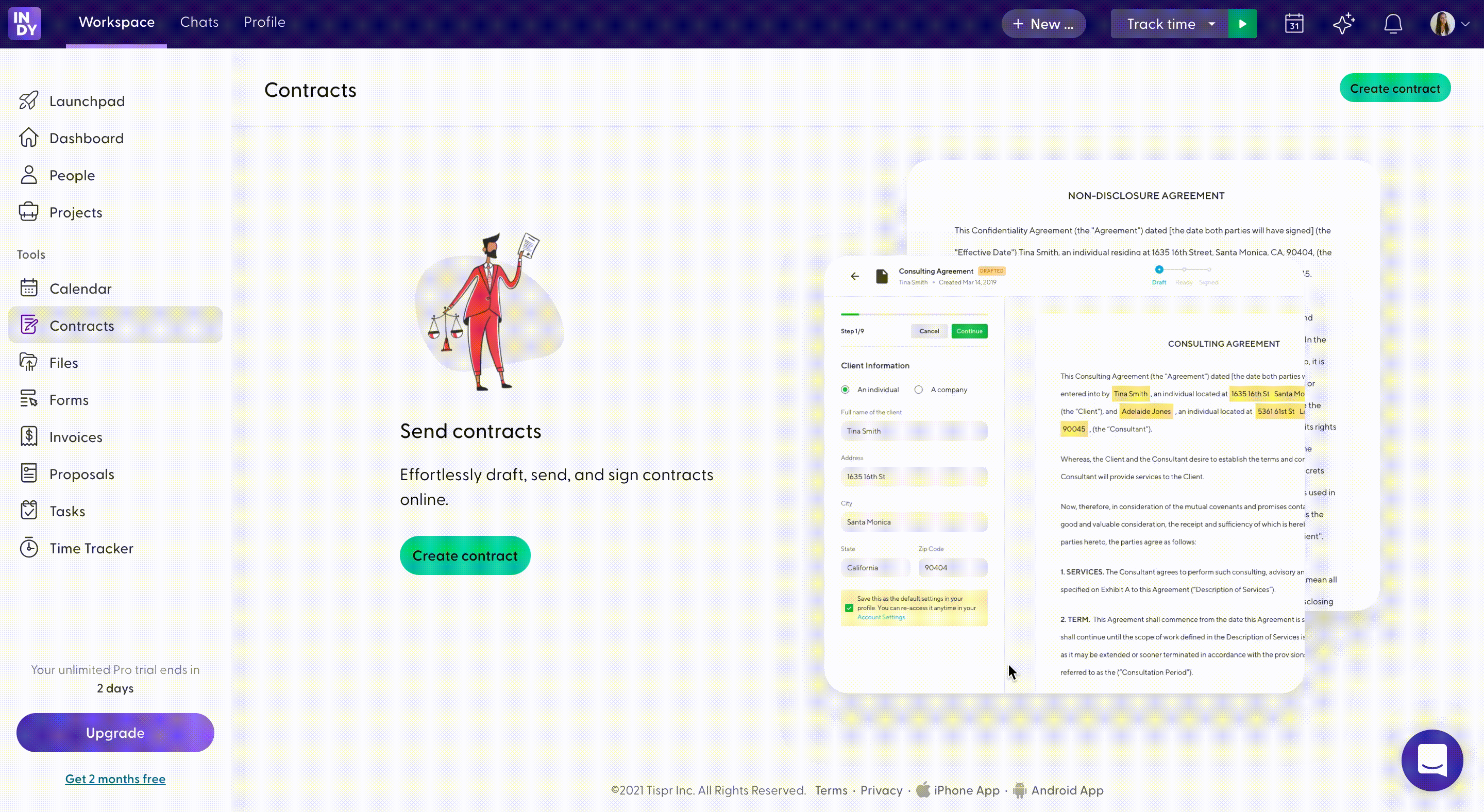 Vocational template update
All the vocational templates are now batched together under the Project Agreement option.
We've added a ton of new vocations to the list.
The list is now searchable.

If you don't see your vocation listed,

you can now add your own custom vocation and save it to the list so you can easily use it again in the future.
We hope this helps make your contract creation process a little easier! Our designers have additional Contracts improvements in the oven, which we hope to have hot and fresh for you in the near future.