Indy's project management features just got a
little
beefier. Now, in addition to tasks, you will have the ability to set milestones.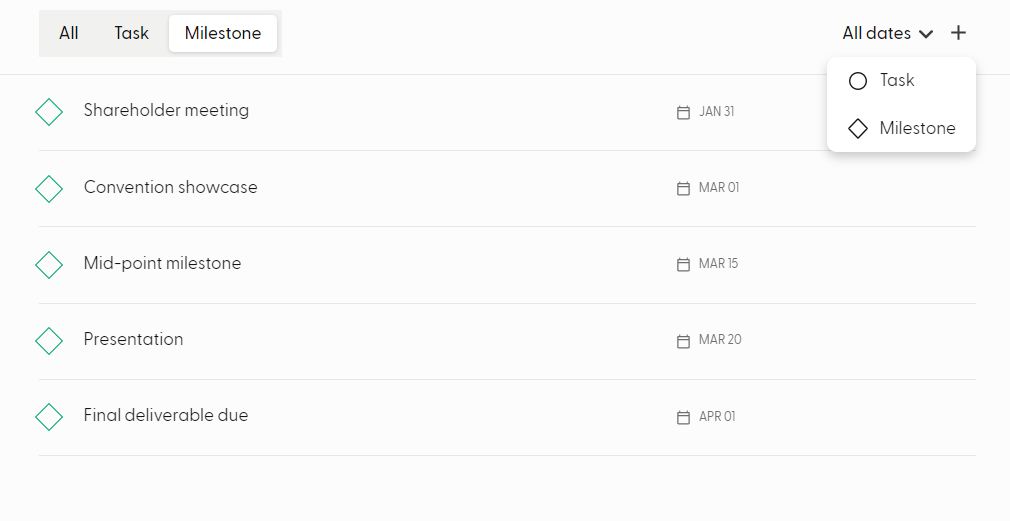 Milestones make it easier to track goals by breaking longer projects down into shorter segments.
You can create milestones on the tasks tool page or in the project itself.
As the project management features on Indy continue to evolve, we're planning on expanding milestones as well. Watch this space for updates and
tell us what you'd like to see
.