We announced on
our blog
last week that line item templates would be coming soon, and now they're here!
So, what are they? And what else is in this update? Well, if you want to know more, read on 📖
Introducing: Line item templates
The newest Pro feature, line item templates, has arrived. You can now save line items for the future or edit or delete them as needed.
The line items you save can be used in both Invoices and the Estimate block in Proposals.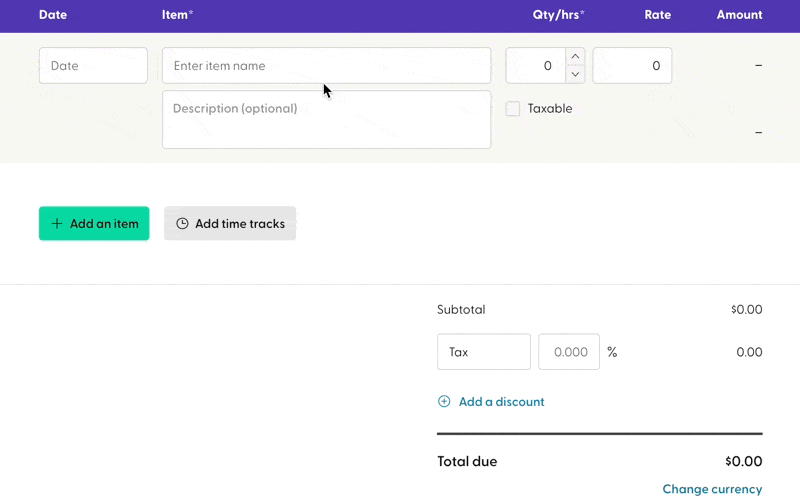 This update should help level up your ability to get invoices and estimates made and sent to your clients faster than ever.
Design updates for Invoices & Proposals
The line item interface has been redesigned for a more modern, streamlined look and feel. The text is bigger and easier to read.

The logo area has grown up too. It's bigger than before and suits tall, square, and wide logos equally well. They're no longer constrained to a small square.

In Invoices,
your contact info has moved into a two-column layout with your recipient's contact info. This cleans up the interface nicely. The entire canvas area of the invoice builder has been refined — no more yellow fields.
Also, if you don't add your logo to an invoice, no problem! The invoice title shifts over to fill that space on the final document on its own.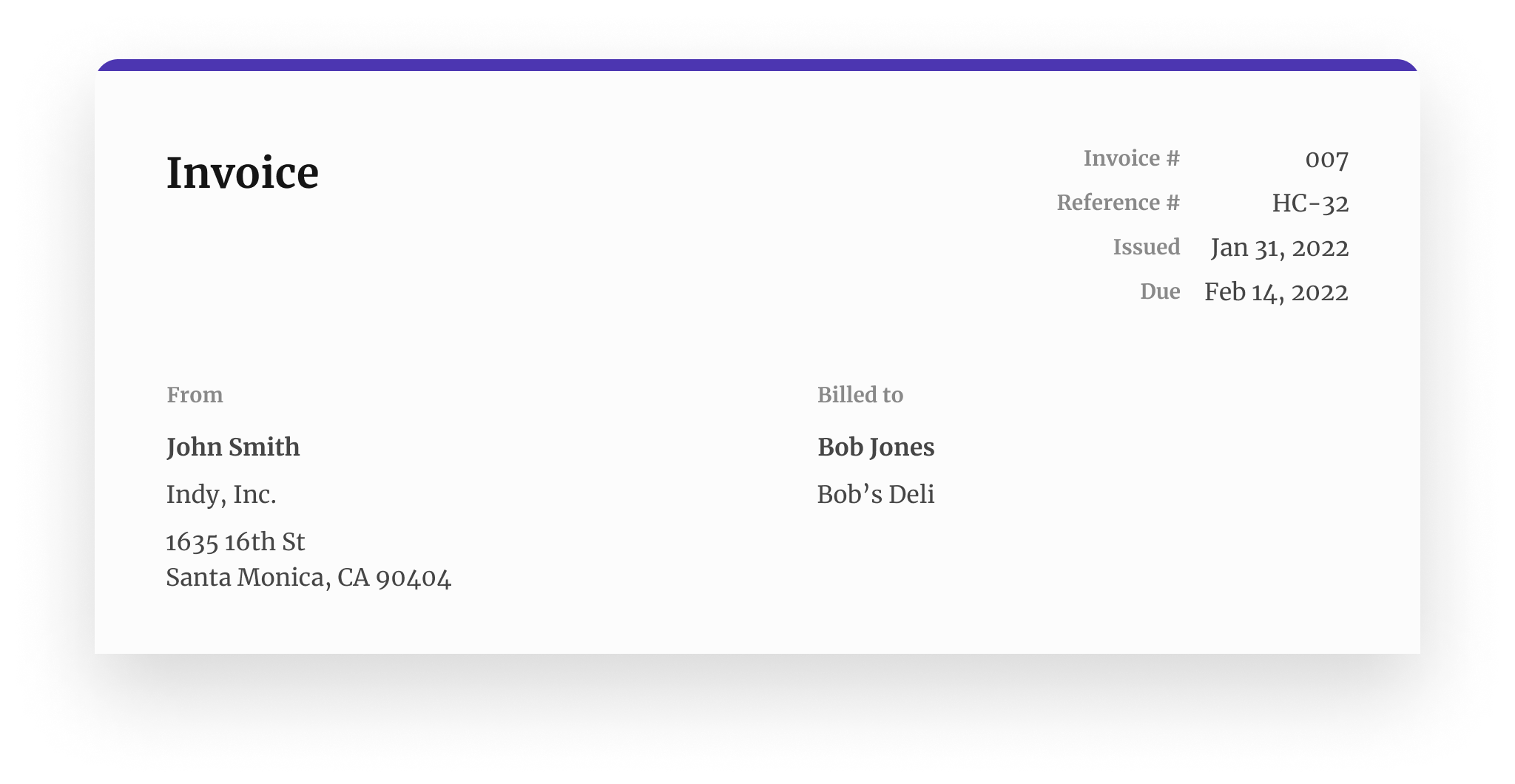 In Proposals,
the logo has moved downward, giving more room for the background image to express itself. The title is no longer overlaid on the image. These changes make everything cleaner and easier to read.
The expiration date is now located under the title to give it more visual prominence. It's still optional.
Here are examples of what the header area of your proposals can look like, depending on whether you've added a background image or logo: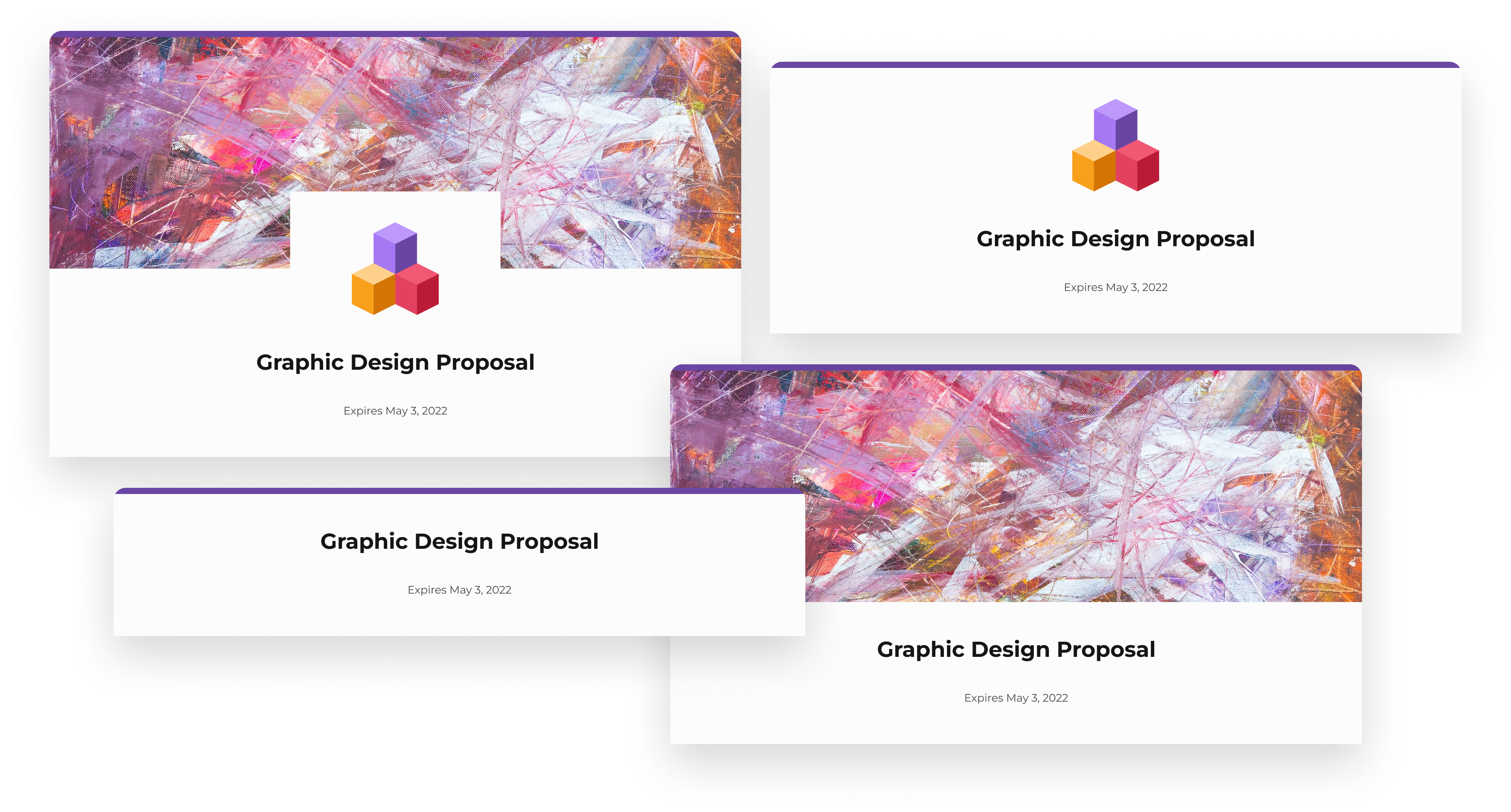 Lastly,
the views for your clients have been streamlined on mobile as well. If they open an invoice on their mobile device, they'll see this: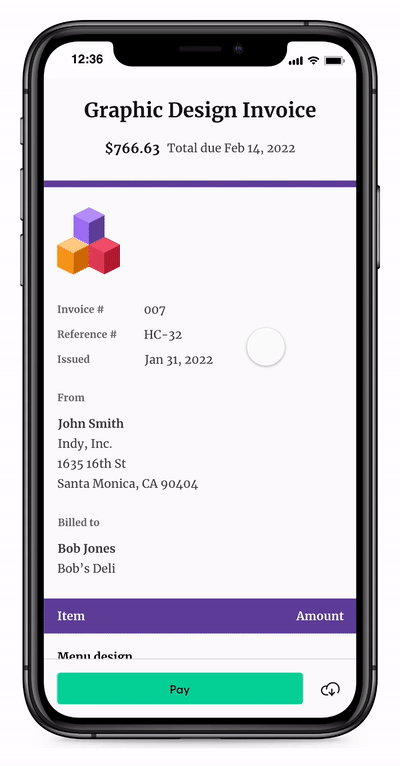 And for proposals, this: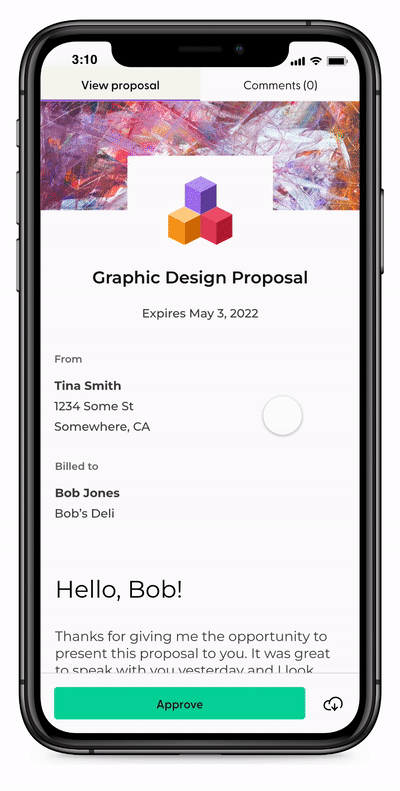 We hope these changes help you get things done faster and look even more professional while you're at it.
✌️ Team Indy