We have some exciting updates to make working with your clients even easier.
Your clients can now upload files directly into your project portal's Chats or Files, streamlining communication and ensuring all essential resources such as branding guidelines or company assets are at your fingertips.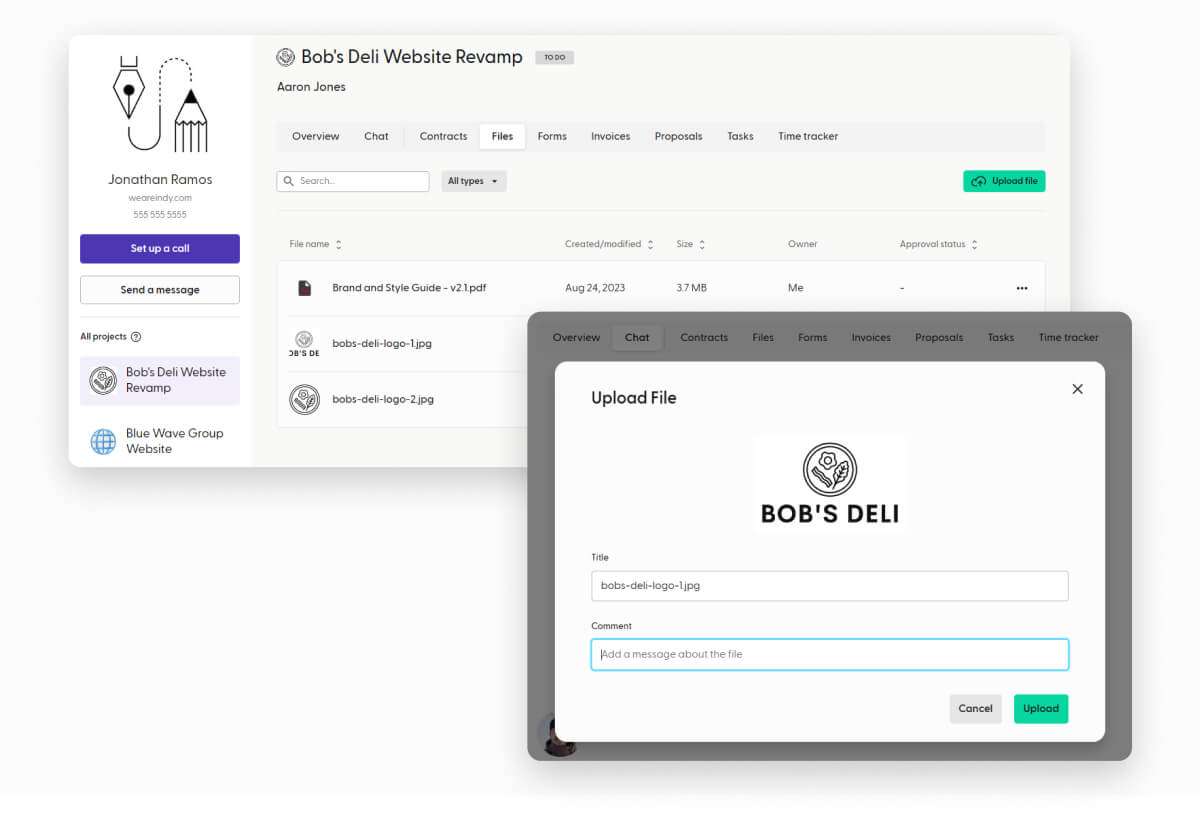 Assign custom tags to your contacts based on attributes, interests, buying behaviors, or any criteria that matters to your business.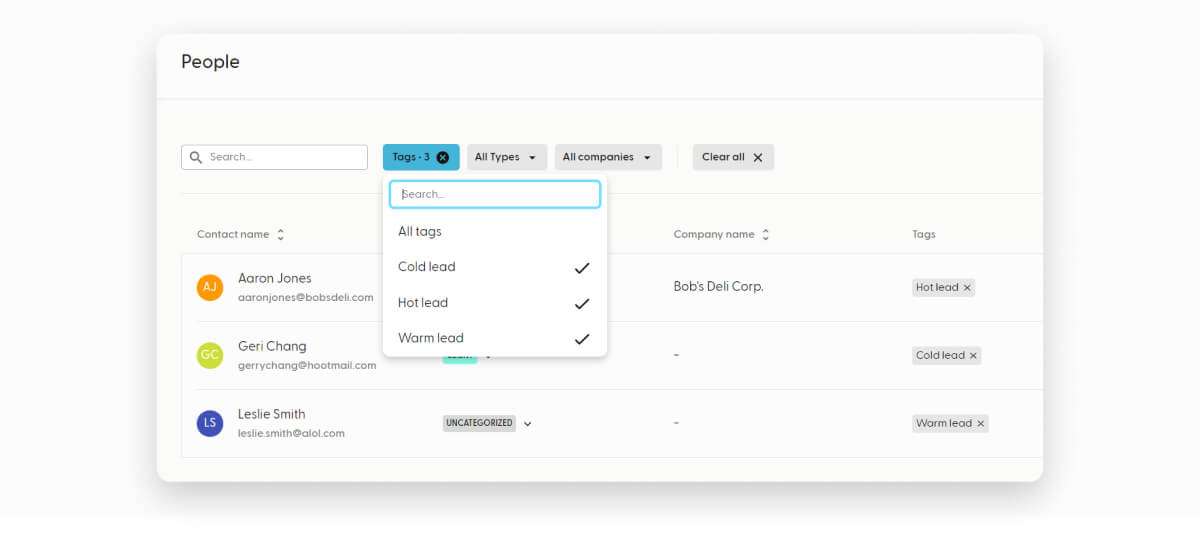 Filter your projects by clients
When viewing projects, you now have the ability to filter your projects by clients.