We believe communication works best when it's contextual. Instead of discussing your proposals in email threads, why not do it in the same place as the proposals themselves?
We're expanding the comment system we introduced in Files across other areas of Indy, and it starts with Proposals. Now when you send proposals to new leads, they'll see the comment area next to the proposal and can leave questions and feedback for you, and you can reply.
We hope that this will help you get your proposal approved faster and provide you with a visible paper trial of discussion that you can always refer back to if needed (plus, it's easy to find!). We believe this will fundamentally improve the way you engage with your clients.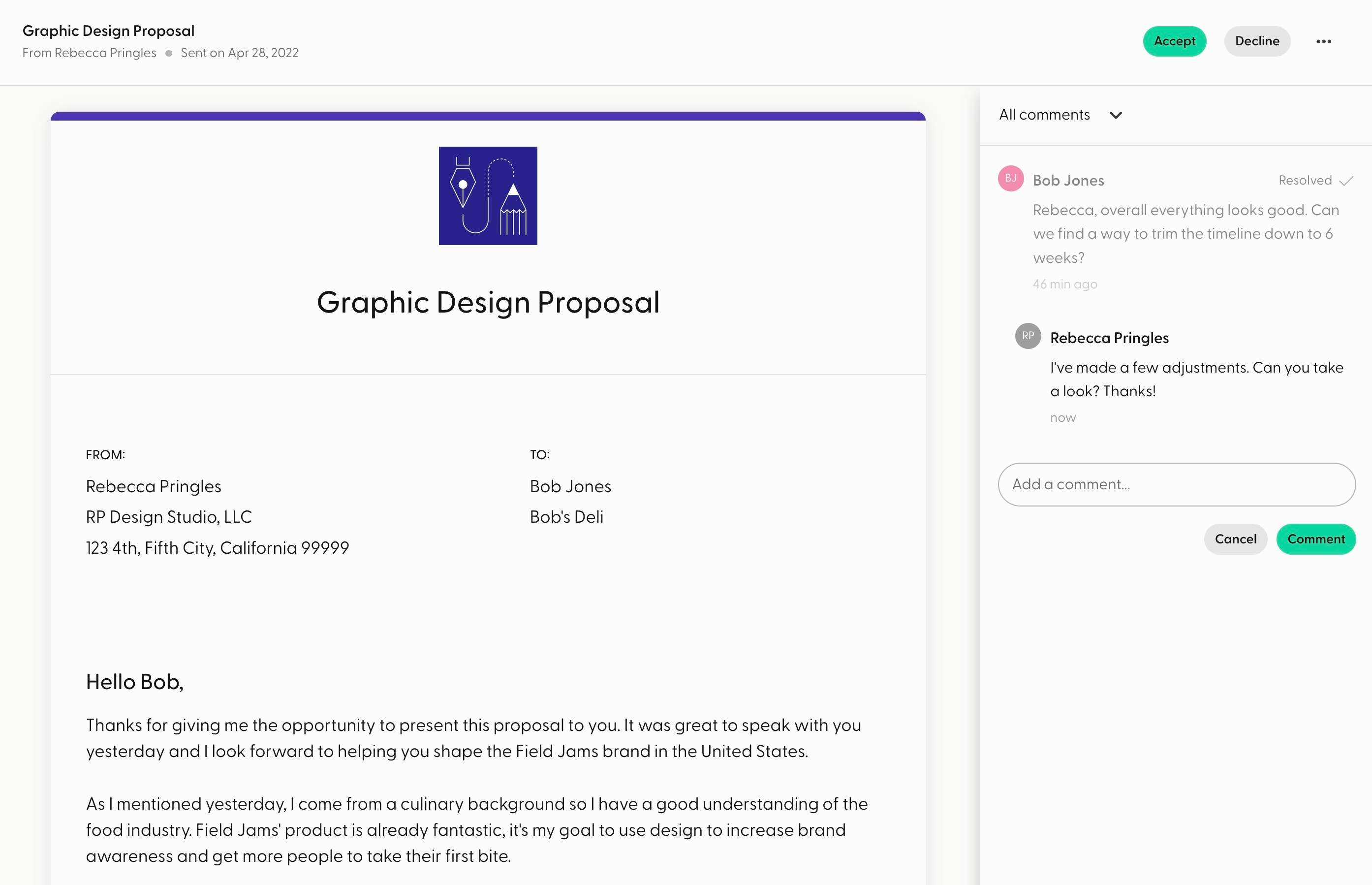 Note: Proposals comments don't have hotspots like comments in Files do. We're looking into ways to help you and your leads leave more specific comments in Proposals.
🔗
Referral links:
Gone are the days when you can only refer people to Indy via email address. Now you can grab your personalized referral link and share it wherever you'd like with as many people as you'd like. Go wild!
👁
Invoice recipient view improvement:
We've added more clarity to the payment options on the recipient's view of invoices to help them more easily make their selection.
🗓
Date invoice line items for the future:
We removed the restriction that only let you date your line items in the past or present. You can now give them a future date too.
Ooh, ahh. Freedom!
----
We hope you enjoy these new and improved features. As always, please keep the feedback coming. We're always listening.
✌️ Team Indy